Cooperation of Klaar.me and Envoice is smooth, efficient and paperfree
"Fortunately for us, we have the Envoice software as the key to our freedom," Liis Laanesaar, head of operations and service development of Klaar.me, says with a smile.
"Thanks to the Envoice software, our accountants do not have to enter data manually and store documentation on Google Drive or Dropbox. Gone are the days when accountants were working in offices whose walls were not covered with wallpaper, but with thick color-coded folders filled with massive number of invoices and receipts. In the history of Klaar.me we have never had such piles of documents," adds Laanesaar.
Liis says that she felt instant connection from the moment that she sat down with the people from Envoice and learned about their mission. "Both we and Envoice share a vision of what accounting should be like. The commitment to do things differently, to offer customers modern, convenient, value-added automated accounting solutions while saving everyone lots of worktime – these are the keywords which for me signalled the start of great cooperation," says Laanesaar.
"To this day I am 100% satisfied that we chose Envoice to be our digitisation software provider," adds Laanesaar. "Efficiency is a key value for Klaar.me and I have a sense that Envoice will help us to achieve this. We have created work processes that help us to offer our customers logical and efficient systemic accounting processes. Simple and fast digitisation of invoices creates the basis for efficient automation so that accountants no longer have to spend their time on retyping information and we can use this time to offer more added value to our customers."
Envoice software raises the quality of accounting
Liis emphasises that, above all else, Envoice enables to notably raise accounting professionalism. "Envoice is like the accountant's smart assistant that does the routine work and enables the accountant to focus on creating value for the customer. Invoices are digitised without a single press of a button and the accountant can focus on the essential part, i.e. recording/coding of costs," explains Laanesaar.
"Envoice helps so-called traditional accountants to keep up with the latest developments. I welcome this change with all my heart! One can still see accounting companies that use outdated work methods and are badly in need of innovation. Envoice is a bold step towards a new way to work," adds Laanesaar.
Liis adds that the Envoice software had many advantages. "For instance, Envoice can send all incoming invoices or expense reports to approval workflow, if necessary. All you need to do is to establish the principles on how the confirmation round works and the software itself will suggest how to automate operations," explains Laanesaar.
Purchase invoices are an area when accountants most often need to contact the customer for clarification. While previously we had to email the question to the customer and attach a specific invoice, Envoice tools allow us to send an enquiry to the customer directly from the invoice view. The customer can then choose the right category for the invoice, if necessary, using a mobile phone
In addition, she mentions the very functional customer support centre of Envoice that makes the adoption of new software very smooth. "I feel that both Klaar.me and Envoice are driven by solutions," adds Laanesaar.
Liis also praises the Envoice interface with other software products. "For accounting software, we use SmartAccounts, Directo, MeritAktiva, and Envoice on a daily basis and Envoice also seamlessly interfaces with them as well. The compatibility of SmartAccounts and Envoice is practically ideal," adds Laanesaar
2021 goal for Klaar.me: to migrate all customers to Envoice
"We have already developed a system for migration to the functional Envoice software from general customization to ensuring that the customer, its staff and the accounting team are working as a single team, tailored to the customer's area of business. On the basis of this system we will migrate all new customers to the Envoice software and the main goal of Klaar.me for 2021 is to gradually transfer also all existing customers to Envoice. This is something that we are already working with," says Laanesaar.
Can I test Envoice before subscription?
Yes, Envoice offers a 14-day free trial. During the trial period, all functions of Envoice are available*. At the end of the trial period you can subscribe to it and continue using the same account.
*During the trial period, ExactExtract digitisation is limited to 30 documents. The e-invoice service is not available during the trial period since it requires approval of the company's right of representation and the subscription of the service in the Estonian Commercial Registry.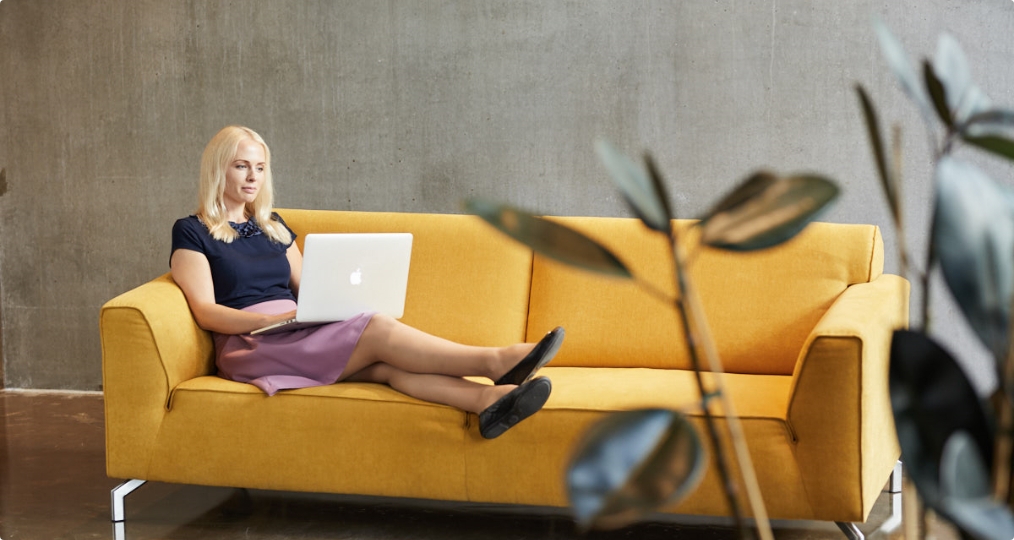 References: