Story of a customer of SmartAccounts – financial specialists of Klaar.me
"The story of Klaar.me starts from our dissatisfaction with what was happening on the market of accounting services. We saw that many providers of accounting services were still using outdated work methods so we wanted to shake up the system, do something differently and be innovative and fresh. This way of thinking is behind the success of Klaar.me," says Liis Laanesaar, head of strategy and development at Klaar.me, joyfully.
Phone calls with Liis Laanesaar are always energetic, joyful and friendly, but also specific and relevant. And clearly the same mindset, mood and characteristics describe all employees of Klaar.me – friendly, fast and relevant.
Klaar.me Klaar.me has been operating on the market since 2013 and it started to use SmartAccounts for customers of various sectors already in 2014.
Simplicity as the key to success
When we ask Liis what is Klaar.me's formula for success, she responds without hesitation: "The secret of our success is simple – efficiency. We put great value on time, both for us and for our customers, which is why we have developed efficient work methods and a system that makes our customers' accounting processes simple and logical. In our daily work we focus on managing accounting-related activities and do not waste working time. It sounds like a cliché, but the basis for good customer cooperation is open and honest communication. This is the driving force."
In addition, Liis highlights the importance of transparent teamwork between Klaar.me employees and specialists: "We manage work through a two-tier team that involves an accountant and a person with the capacity of a chief financial officer. This enables us to offer truly professional service for our customers."
"We have launched package-based accounting service which means that customers themselves can specify which services and in which volume to subscribe. These service packages are developed for customers with specific needs and are innovative alternatives to traditional hourly and unit-based accounting services."
Liis does not even consider it worth mentioning that while some providers of accounting services are only now migrating to paperless accounting, Klaar.me has offered paperless and online accounting services from the start. "It also gives the customer 24/7 access to his accounting data and creates good preconditions for interactive cooperation with the customer," adds Liis as one of the advantages of online accounting.
Good accounting software interfaces also with other systems
It is not only the accounting software that needs to seamlessly work with other systems. The software must be smart and capable of efficiently communicating with other applications to form an intelligent, integrated, and well-functioning accounting solution.
"SmartAccounts and Klaar.me have really a lot in common and in our first contact with the company I felt instantly that we share the same values. Our goal was to find a service provider whose solutions are as efficient as possible. "In our work we place high value on time, both for us and for our customers, and SmartAccounts enables us to do our work much more efficiently," says Liis.
"For me interfacing with other software is a competitive advantage over providers of competing software. At the same time it is important that these interfaces further increase the efficiency and automation of accounting processes – this is the real benefit of Klaar.me for the customer. We are creating a system of logical accounting processes for the customer," explains Liis.
"An important feature is bank integration. All banking entries are automatically entered through the interface to SmartAccounts and the system itself links the entry with the documentation stored by the software. If the documentation is not yet in the software, you have a clear overview of the entries for which you need to search additional documents."
Liis say that she is especially impressed of the interfaces with the Scoro business software and Envoice: "The digitisation interface of Envoice adds major value to our services since the accountant no longer has to perform routine entries. Automated recording/coding and approval processes help to save a lot of time and at the end of the day, thanks to better efficiency we are able to offer the customer very good value to our service. With us, the customer does not pay for air, i.e. inefficiencies."
"As for SmartAccounts, I especially like the Scoro interface. Such software-based cooperation is an excellent example of efficiency since Scoro allows to automatically send our sales invoices and reminders of overdue sales invoices. Import of sales invoices into SmartAccounts is automatic. All this translates into more efficient work and time saving!"
Also customers are happy
Interfaces with external software are not only benefitting the accounting firm that processes a huge number of customer transactions and activities, but also the customers who see it in their daily operations. The interface between Scoro and SmartAccounts is praised also by Seisuk Furniture that is a customer for both Klaar.me and SmartAccounts.
Karl Kuusk, project manager of Seisuk Furniture, adds that SmartAccounts was chosen mainly because the company had already an operational interface with Scoro: "Scoro business software and SmartAccounts online accounting software function very well together." In conclusion, Liis mentions another benefit: "For me, it is very important that there is a very good wage module embedded in SmartAccounts. In many accounting software products, you need to buy it as an extra module."
Finally, Liis points out another advantage over others: "I also appreciate that SmartAccounts has a well-functioning payroll module inside the software. For many accounting software, it is necessary to purchase a separate add-on. "
Customer-centric approach is a competitive edge
Although there are many providers of accounting services, from self-employed accountants to major firms, Klaar.me has managed to become successful in a very tough competitive market. Liis lists some of the most important keywords that guide Klaar.me in its work:
"Innovation, originality, customer-centric focus, proactivity and a relationship geared towards cooperation and solutions," and adds: "Our goal is to think differently and not to accept mediocrity. We must show the customer that accountants are not grumpy people with glasses who process invoices in back offices and complain if something is not right. It is important to be on the same wavelength with the customer, to sit down together and find a solution that lets the customer focus on its core business."
Karl Seisuk from Seisuk Furniture sums it up with the words: "We are major fans of Klaar.me!"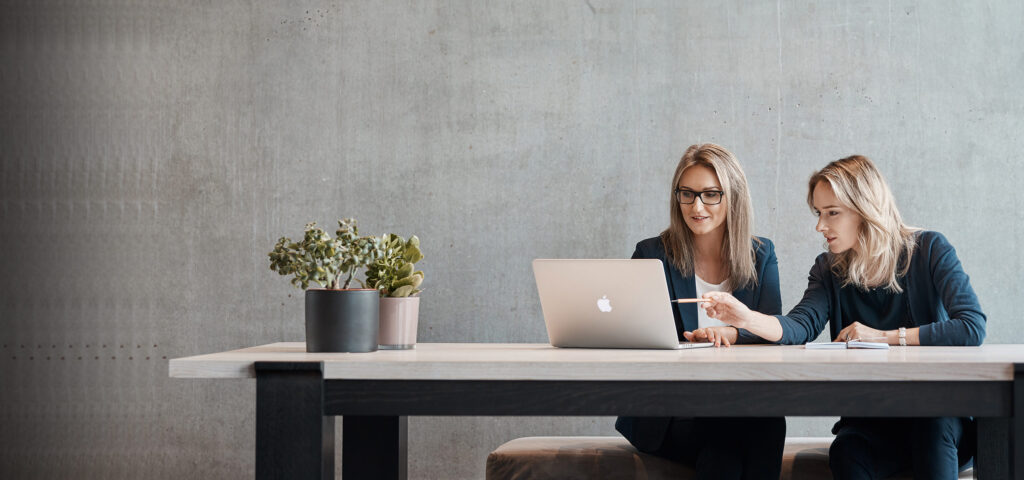 References: