Work in a way that fits your lifestyle!
There is no doubt that the strength of Klaar.me is our team. We share similar worldviews, we have cool people who love numbers, a systematic approach and who can see the big picture behind the numbers. We are all working towards a common goal: to create a completely new quality label in accounting services, and we love to tell each other that we are working together on a small-scale accounting revolution.
Klaar.me has been designed to help businesses to give their accounting a new meaning. This means that we don't measure our success by billing, but by achieving the goals that we have set together with the customer.
We are all united by one important value – we do not want to work in the traditional way and, fortunately, this is not what we do at Klaar.me! Neither of us like outdated work methods, and fortunately we share the same vision. We can achieve positive and meaningful results only when acting together. We have come a long way and developed new solutions, but there are still millions of opportunities how to approach things from a different angle. Our work on developing accounting processes is not complete. This is only the beginning, and what makes us do our everyday work with enthusiasm.
At the moment, our team consists of 18 people who cover five regions – Saaremaa, Pärnu, Tartu, Rakvere and Tallinn. We are also ready to expand our high-quality and innovative accounting services to the rest of Estonia.
In addition to other similar principles, what I liked about becoming a business partner of Klaar.me was the opportunity to work from home. Since marketing is not one of my strengths, working with them brings me a lot of new and exciting customers from very different fields, which in turn requires me to improve and develop myself. This is extremely important!
Who are we waiting to join our team?
We do not hire people only on the basis of their CVs and do not give them tedious tasks to do. First, we identify the boundaries, then get to know and understand each other, and after that we start solving problems together.
We like people who are curious and ask questions. People who have a passion related to the financial world or a problem that they want to solve.
We believe that people do not have to be told what to do or think. Autonomy and responsibility are the keywords in our work. So we look forward to work with people who can help us carry out our mission and show us new ways to contribute to it. In all this, we put high value on people's own career plans and personal development wishes.
What I like most about working at Klaar.me is that the terms are flexible and I can work from the home office, but in spite of that, the team spirit is very strong. Everyone's individual knowledge is OUR knowledge and we always support each other. Structured cooperation makes work smoother and your input is always taken into account.
We are compassionate
We try to be compassionate in everything that we do: communicating with each other and with our customers, and developing our service. This also applies on how we organize our daily work. Be it an office desk in a cafe, at home or in a summerhouse by the sea. We know that work methods and locations can be very different, but it doesn't matter if everyone is working towards the same goal.
We also understand that a five-day workweek is not suitable to everyone. You can choose the workload that best suits your life. But you can always count that the time you contribute is your income. In our daily work we use a smart time tracking system that guarantees that all the hours that you work are reflected in your salary number.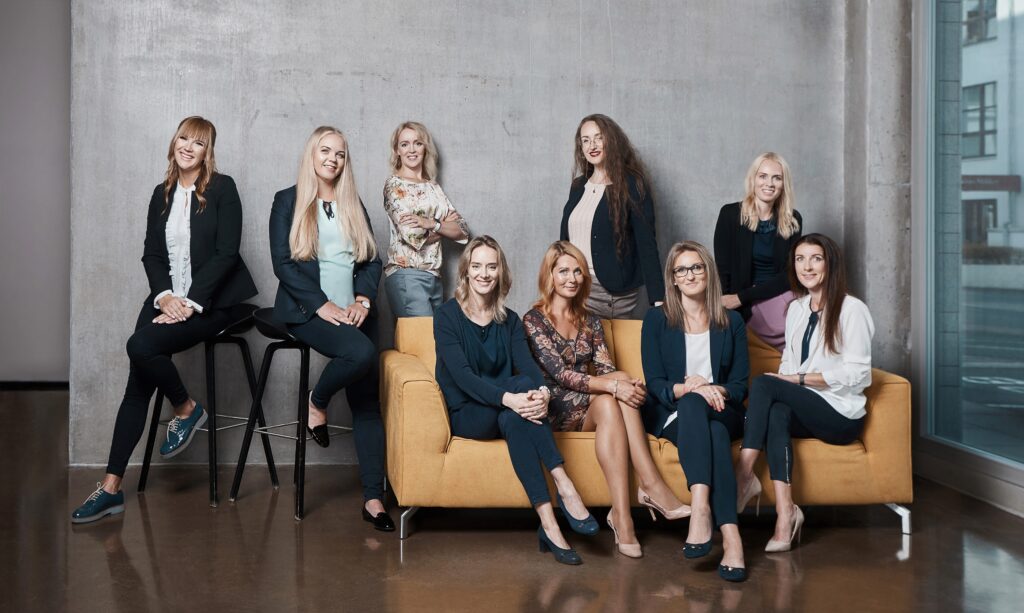 References:
Check out the Klaar.me career page and join our team – LINK