Happy accountant = successful business
It is said that a happy woman creates a happy life. A similar parallel can be created with entrepreneurship, where a happy accountant is the cornerstone of a successful business. We know how difficult it is to find a good accountant, especially one who has a wide range of financial skills and who does his job with passion. Fortunately for you, Klaar.me has done most of the work for you and brought together particularly bright financial specialists from all over Estonia. For our part, we also make sure that our accountants are happy every day.
For every accountant most suitable client
We have accountants who specialize in certain areas of activity or who have a strong interest in a particular area. This guarantees that our accountant can deal with a topic close to his or her heart and is able to deal with the client's issues in depth and understands the specifics of the entire field. A dedicated and compassionate accountant makes the client's life much easier!
Workload as desired
Each accountant can choose the extent to which he or she wishes to work. In this way, the accountant can choose the right work-life balance to stay in top financial terms at all times. This means that we have not overworked people who do not have the time for clients, on the contrary, they have the time and will to provide the best level of financial service.
Klaar.me systems make life easy
For our part, we have developed unique service delivery systems that help make the lives of both our accountants and clients easier. We do all the work 100% electronically, and in addition we have developed unique work processes and multi-level project management that allows the accountant to do their job really efficiently. This means that the accountant can deal with substantive issues and all routine and time-consuming and tedious work is managed with automated or efficient work methods.
We are working for the well-being of accountants
We don't take any members of our team for granted! That is why we work hard every day to bring them extra joy in addition to the exciting work. We make sure that our accountants have a competitive fee, and we organize team events, trainings and exciting trips to keep their cup full!
Klaar.me's accountants are satisfied and happy, and as a result, we can only offer our clients top-class financial services. If your company is missing a happy accountant, write to us!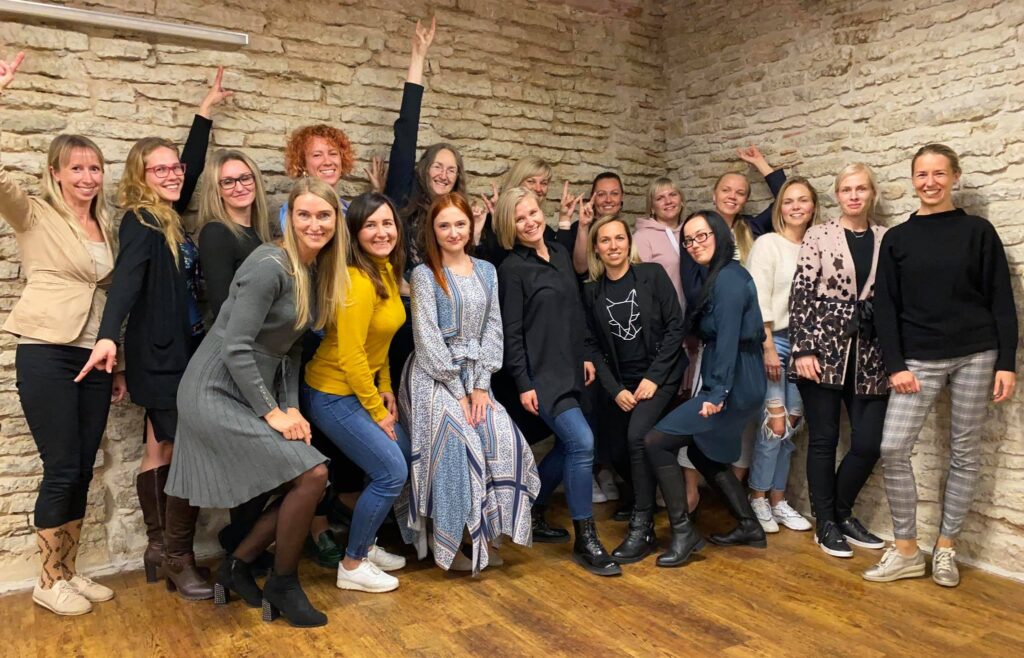 References: